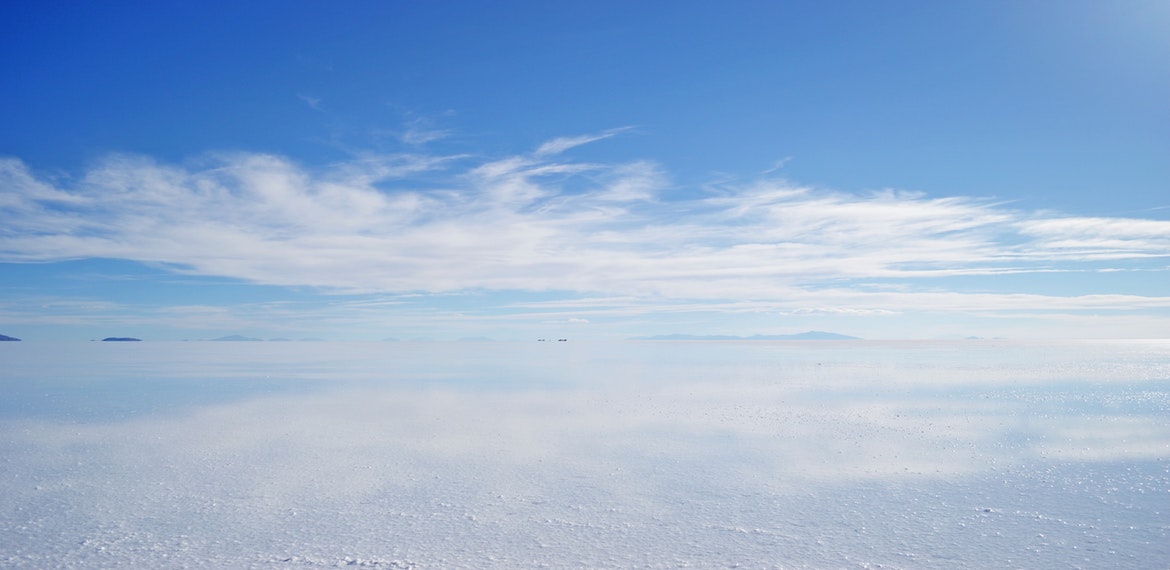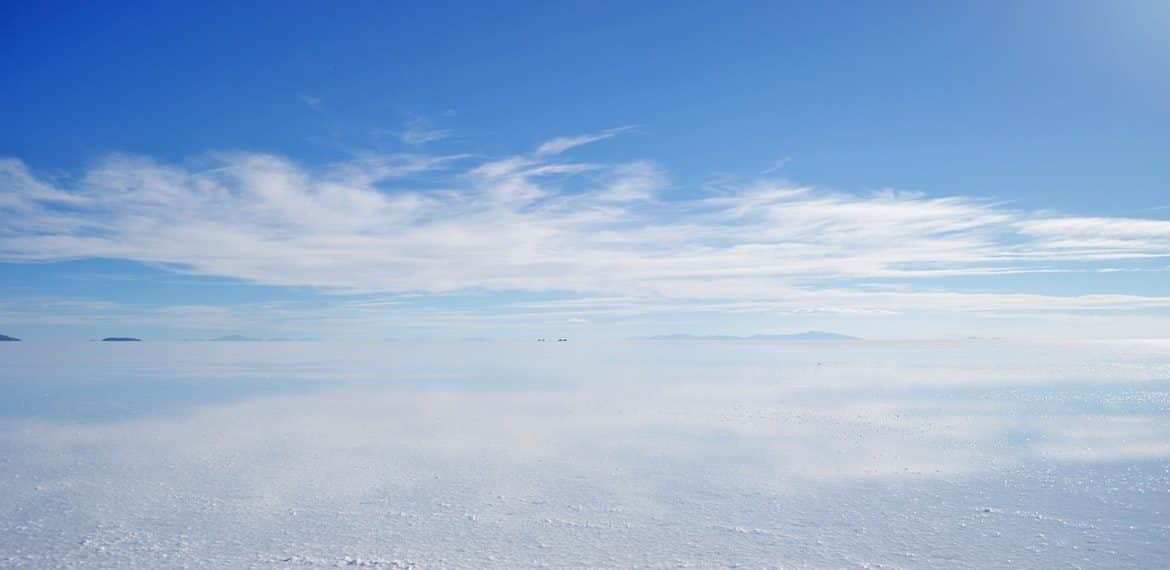 Dec
19
Something completely new! No mountains, no very dangerous roads, no ascending road or changes in climate. Just flat and open ground! Yes, this is how I would describe the Uyuni salt flats in Bolivia. I am used to steep climbs and difficult terrain when I am on vacation. The Uyuni salt flats were more flat than the area in which I was born in The Netherlands.
The picture of this blogs shows how the salt flat looks like during the rain season. The whole salt flat was covered with a thin layer of water through which you can cycle very easily. It is not difficult to get lost, because you are surrounded by endless white flats. However, you can find your direction when using a compass. It is a strange experience to cycle through exactly the same landscape for hours. The Uyuni salt flats are definitely a must when you like cycling and travelling. The nature around the salt flat is very beautiful as well, so do not miss that!
Make sure that you have sufficient water and food and some gears to repair your bike or fix a flat tire with you. Do not forget to visit the island full of cactuses in the middle of the salt flat. I am sure you will be amazed when you see this island!