Trisuit sleeveless Pro 300
Trisuit short sleeve Pro 300
Trisuit long sleeve Pro 300
This excellent triathlon suit is specially designed for enthusiastic athletes participating in club races and events, offering great value for money. The suit combines breathable fabrics with aerodynamic features to ensure maximum comfort and speed. Furthermore, both the trisuit and the chamois dry quickly, keeping you comfortable even during long-distance triathlons in various weather conditions. With advanced padding and high-quality materials, you are guaranteed optimal performance in this suit. Choose the perfect triathlon suit for your next club race or event.
Product details
Available in both men's and women's sizing
Pants sides and back made of 140gsm 82% polyester and 18% elastane
Pants front made of 140gsm 80% polyamide and 20% elastane
Upper part made of 140gsm 92% polyester and 8% elastane
Zipper can be placed on the front or back
Optionally available with a front opening for easy dressing
Perfect moisture-wicking and quick-drying materials keep you cool and dry
Concealed YKK zipper with lock-zip puller for added safety
Chamois, available in both men's and women's versions for 5+ hours of comfort
Fabrics
This trisuit is designed with triathlon clubs and events in mind, offering excellent value for the price. It combines super-breathable fabrics on the front and back for ultimate comfort, even during intense training sessions and triathlons. Made with a fabric blend of 82% polyester and 18% elastane for a perfect fit, this suit is worn by serious athletes. It effectively wicks moisture away, keeps your body dry and cool, and exudes a luxurious look. Choose this fantastic trisuit and take advantage of its outstanding value for triathlon clubs and events.
Durable
This triathlon suit is designed with durability in mind. The internal fabric on the inside of the thighs is intentionally black and non-printable due to its excellent abrasion resistance, which extends the lifespan of the shorts. The material consists of 80% polyamide and 20% elastane, ensuring that the shorts maintain their quality even after thousands of kilometers. Unlike printable fabrics that quickly wear out and pill due to friction along the saddle and thighs, we, like other leading brands, opt for durable and non-printable material of the highest Italian quality to maximize the lifespan of our products.
Grippers
This triathlon suit is equipped with elastic leg grippers that ensure a perfect fit regardless of your leg size. These grippers consistently maintain their original shape, keeping your suit comfortable and stylish without any rolled-up pant legs. Moreover, you have the option to customize the grippers in a beautiful color for an extra stylish look during your triathlon.
Rear pockets (optional)
This triathlon suit is designed with your comfort and convenience as a priority. Our robust back pockets made of 2-way stretch material provide ample storage space for all your essentials and stay securely in place, even when fully loaded. And if you prefer a suit without pockets, that's also an option! You can specify your preference when ordering.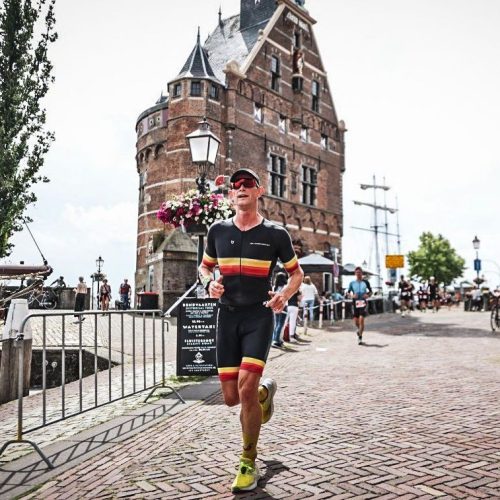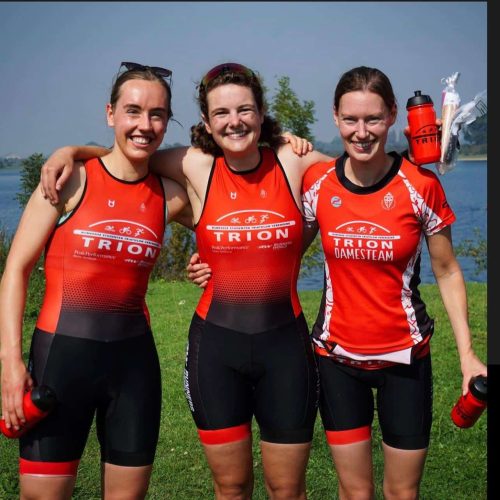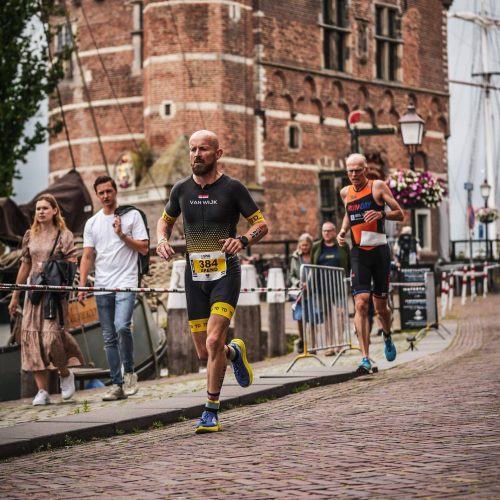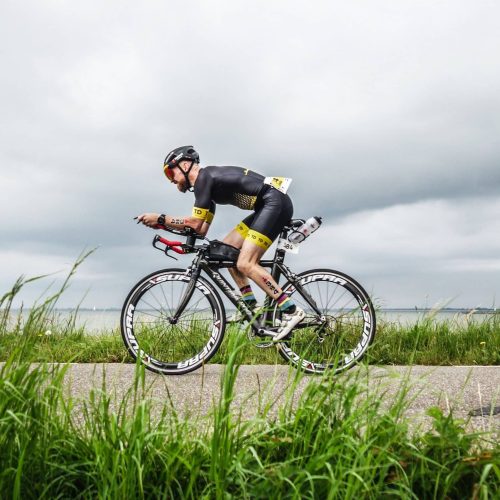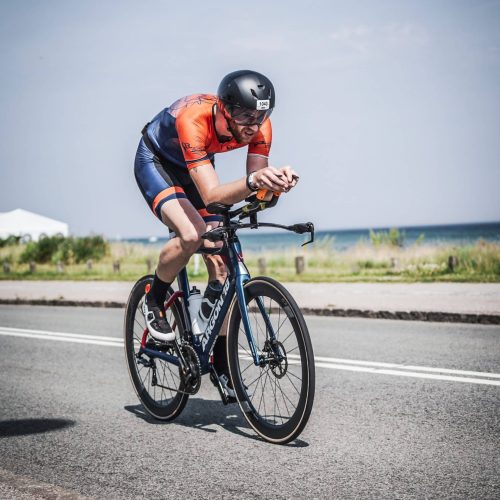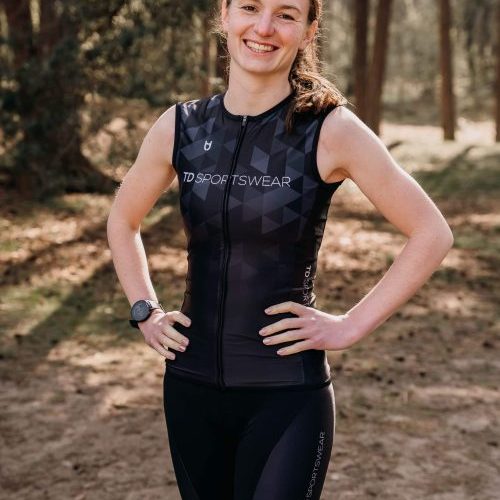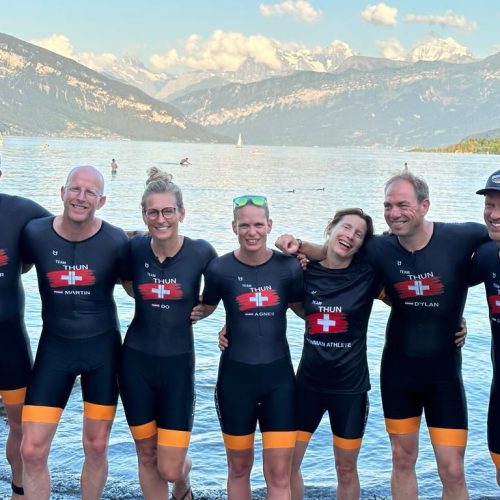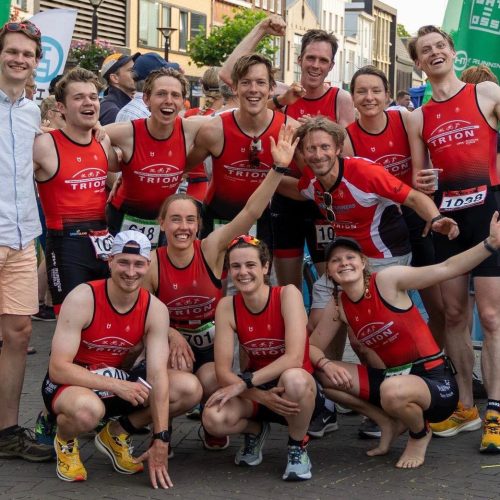 Calculate your price below and start your design from there. After that, you can choose whether you want us to design it for you or if you prefer to design it yourself. If you have any questions, feel free to contact our colleague Melvin.
Contact details:
Phone: +31621696291
Email: [email protected]
This is how we make your clothes