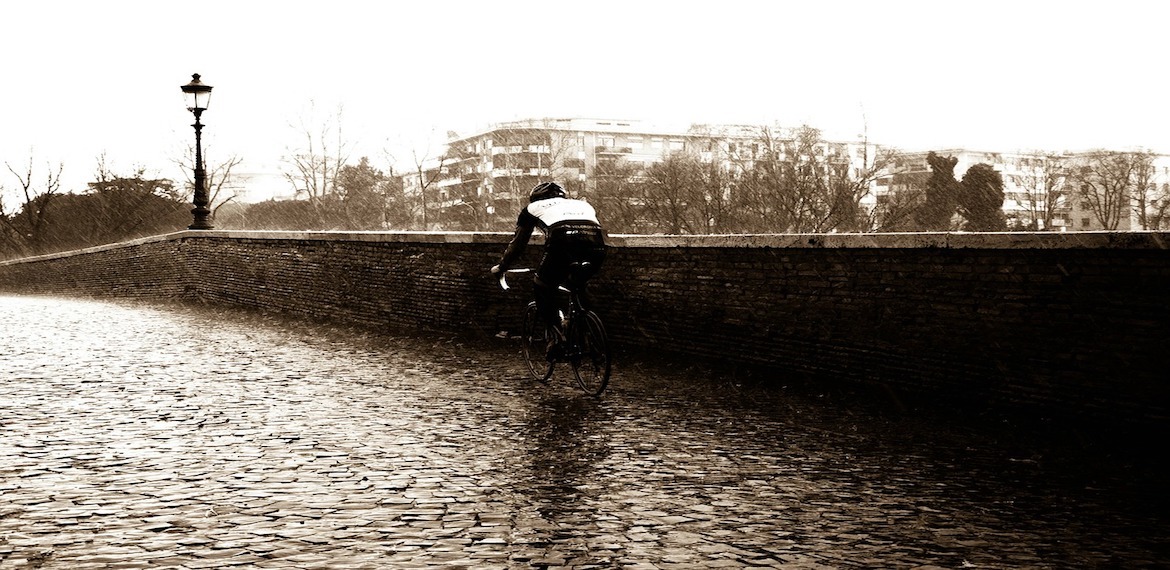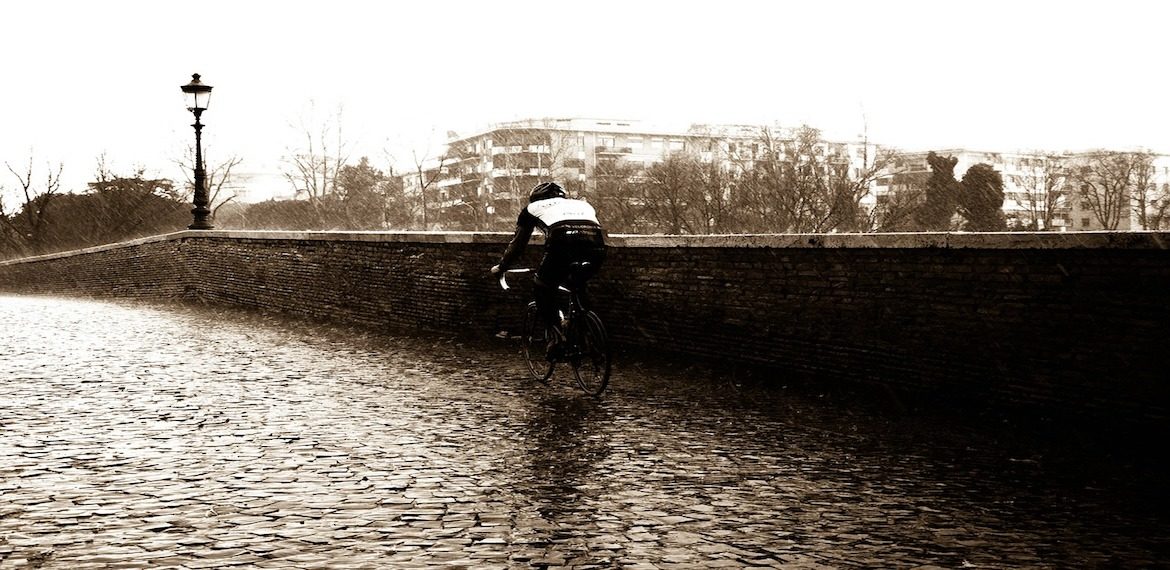 Feb
15
Cycling in the rain will never be more fun than cycling in the sun. But sometimes you can not avoid the rain, and do you really need to go through it. Have you ever thought about how you could make cycling in the rain easier? Most people never have, and to be honest, we have never thought about it as well. But we have investigated the phenomenom of cycling in the rain, and share our results with you!
Sunglasses
Change your choice of glasses and use glasses with clear or yellow lenses to enhance your sight. If this does not help you, you can try to wear a cap under your helmet. A cap will protect your eyes from rain and road dirt.
Tires
Always inflate your tires to the recommended minimum pressure printed on the sidewall of the tire to improve your grip in the rain. We actually never tried this before but you definitely feel the difference!
Corners
Corners can be very dangerous when the road is wet. Make sure that there is as much as possible weight on the outer pedal as you enter a corner. Furthermore, try to avoid leaning your bike more than your body. Lastly, avoid painted lines whenever possible.
Hopefully these tips will help you to make cycling in the rain a better experience! Please let us know if you find these tips helpful:) You can react via the field below.