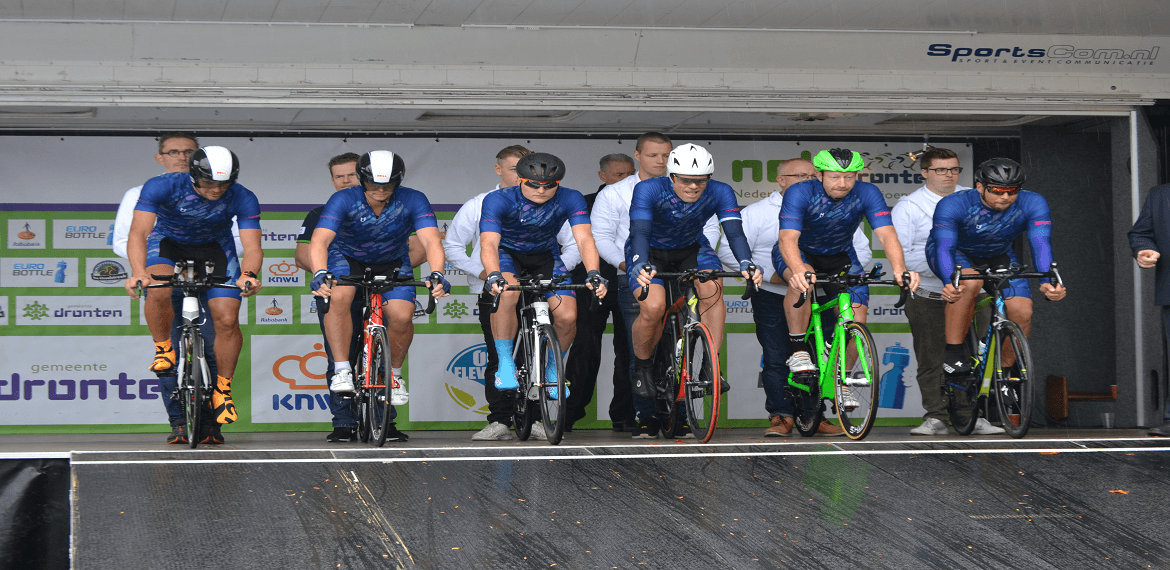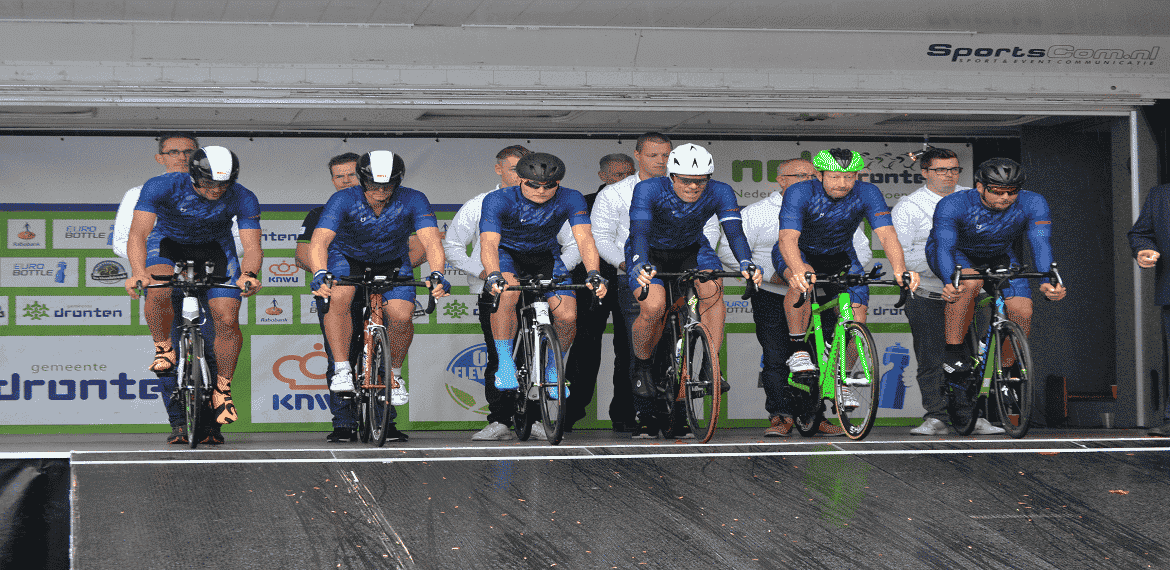 Oct
25
On saturday, September 30th, 33 company teams competed for the Dutch time trial championship title. The championship was part of the Dutch club championship in which all Dutch cycling clubs participated. This was the 3rd year in which the business competition was organized.
The teams started from an official stage and were assisted by a motor and a team vehicle. The company teams started at noon. Unfortunately, it started to rain after the start, and it has not become dry anymore. Despite the rain, the teams did a good job, and drove harder than before.
Our Facebook page shows the pictures of  the start of every team.
The ranking for the men is as follows:
TT Smitze Gilde
Salomo Bikes
BNS People
The ranking for the women is as follows:
Neva Cycle Ladies
Poldergoud Ladies
Team Beat
At the end of the day the teams with a silver and gold arrangement could get a pasta meal and some drinks. Many experiences and stories were shared among the attendants. Meanwhile, from the VIP tent, the start of the A-riders including prof-riders Jos van Emden, Wilco Kelderman, Stef Clement and Bert-Jan Lindeman could be seen.
Many teams told us to attend the event again next year at the end of September. We keep you updated!